Homebuying & Hops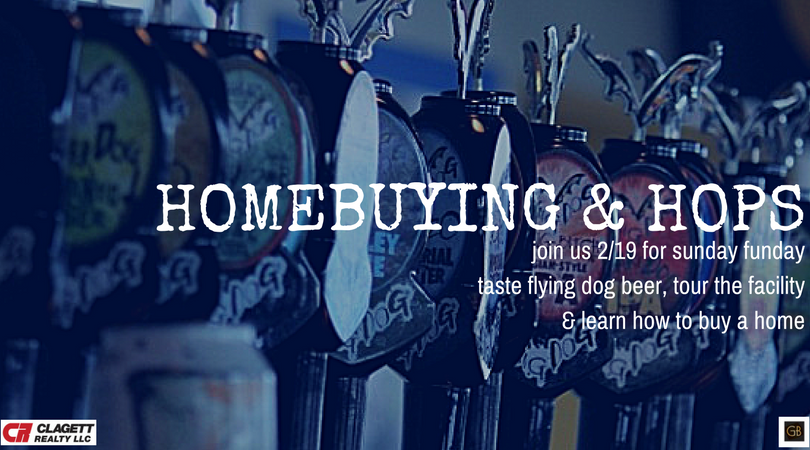 Brought to you by Clagett Realty, Flying Dog Brewery, and Goldwater Bank
Join us at Flying Dog Brewery on February 19th, 2017 for our exclusive event:
HOMEBUYING – Relaxed atmosphere to mingle with the area's premier Realtors and Lenders to get you on the right track to homeownership!
HOPS – Who doesn't enjoy a little Sunday Funday? Come one, come all! Friends and family are welcome (over 21, of course)
All attendees will receive the following benefits:
…


 -Free beer flight and tour of the Flying Dog facility
 -You will be enrolled to receive a FREE updating list of homes that meet your needs so that you can watch the market like a pro from anywhere!
 -You will be introduced to local Realtors and Mortgage Lending experts to answer all of those questions you are unsure of.
 -Attendees will also be entered in a drawing to win a gift basket of swag from Flying Dog.

This is a relaxed, stress free environment to help you obtain the information you need to begin the home buying process regardless of timeline.

Please RSVP today because spots will fill up fast! Can't wait to see you there!


Rally In The Valley 2016

Clagett Realty, LLC was a proud sponsor for Rally In The Valley 2016! All proceeds went to Veteran resources including crisis call center funding, empowerment projects, events, and more.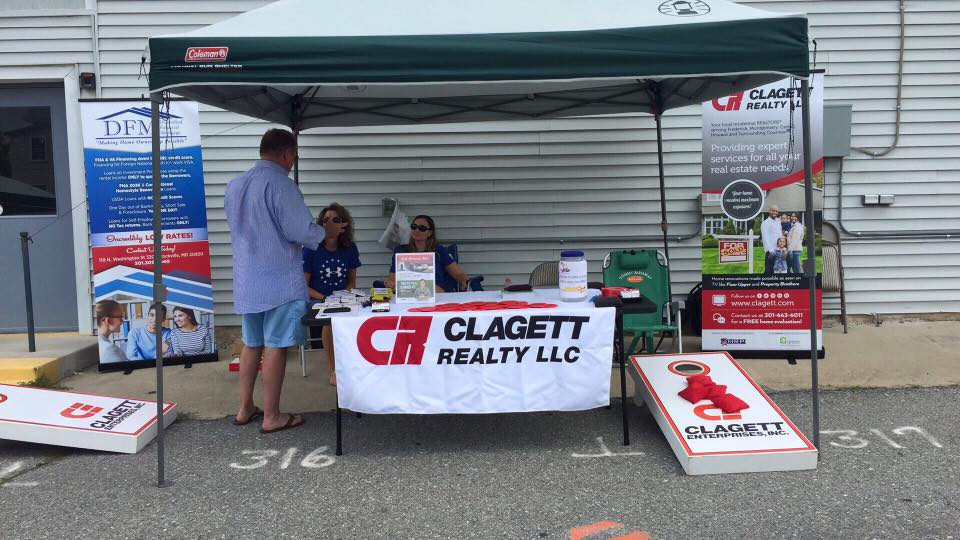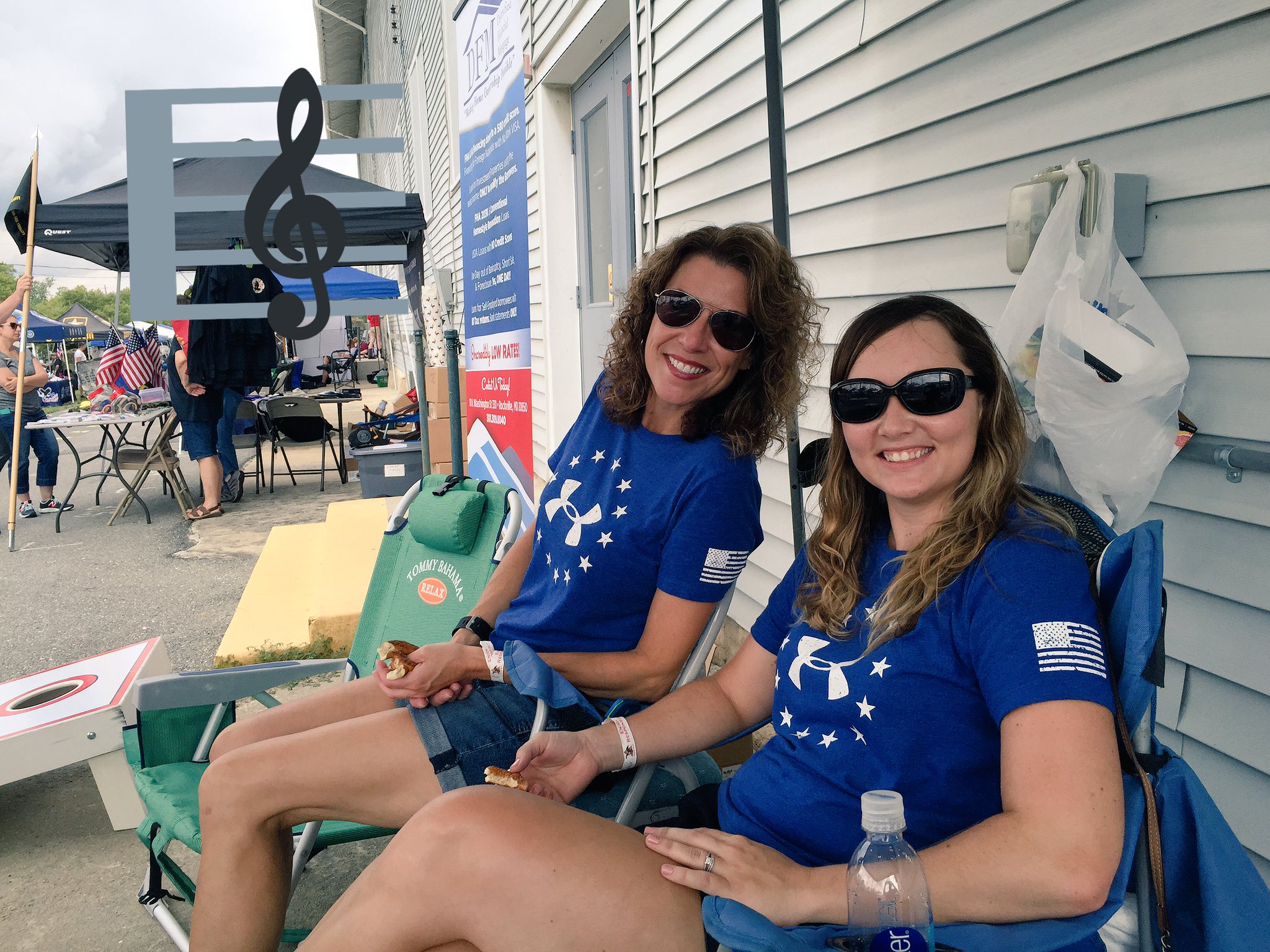 Thank you to everyone who came out and said hi! What a very successful event in supporting our veteran community. For more information and how you can help go to
www.platoon22.org
____________________________________________________________________________________________________
Clagett Realty, LLC 2nd Annual Poker Run Benefiting Platoon 22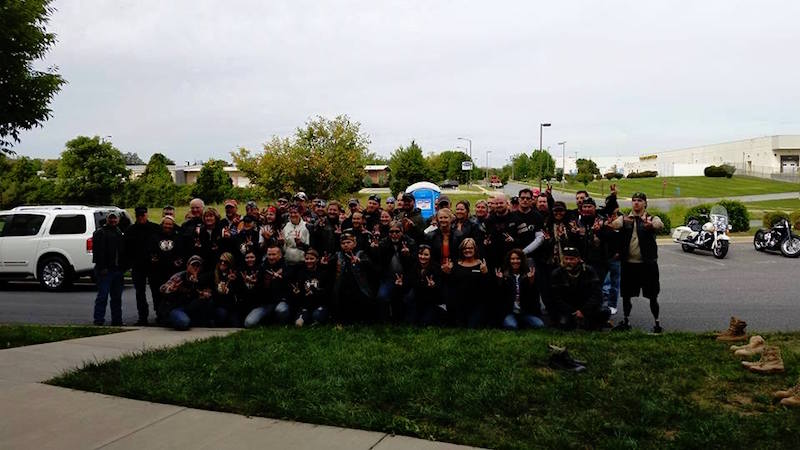 On September 26, 2015, Clagett Realty hosted their second annual Poker Run benefiting Platoon 22. Formerly known as 22 Needs a Face, Platoon 22 is a non-profit organization that exists to combat against the number of service member suicides taking place within our nation.
The event began at Jackman Custom Cycles in Frederick, MD where a Best Bike contest was held during registration. There were four different stops starting at Cancun Cantina in Hagerstown, MD. Proceeding from Cancun Cantina the group took a scenic ride through Pennsylvania to Taverna, then back down to Frederick to American Legion FSK Post 11, and then finally to the last stop at Buckeystown Pub.
At every stop each person would collect a playing card, collecting them until they had a five card poker hand. At the end the person with the "Best Hand" won $250. Fifty-fifty raffles were sold at every stop for a chance to win numerous gift-cards or baskets donated by local Frederick businesses. Clagett Realty would like to thank Buffalo Wild Wings, Jimmy Johns, Coal Fire Grill, Advanced Auto Parts, Harley Davidson of Frederick, The Home Depot, Giant Eagle, Pie Five, Soldier Fit, Tattoo Alchemy and Champions for their donations!
Clagett Realty is thrilled to announce the success of their event with over 50 participants and raising
$2,458
for Platoon 22! Clagett Realty would like to thank their sponsors Jackman Custom Cycles, Choice Title, Soldier Fit, Liberty Mutual Insurance, Prospect Mortgage, and Tattoo Alchemy as well as all the volunteers that helped make the event possible!